DIRECTORS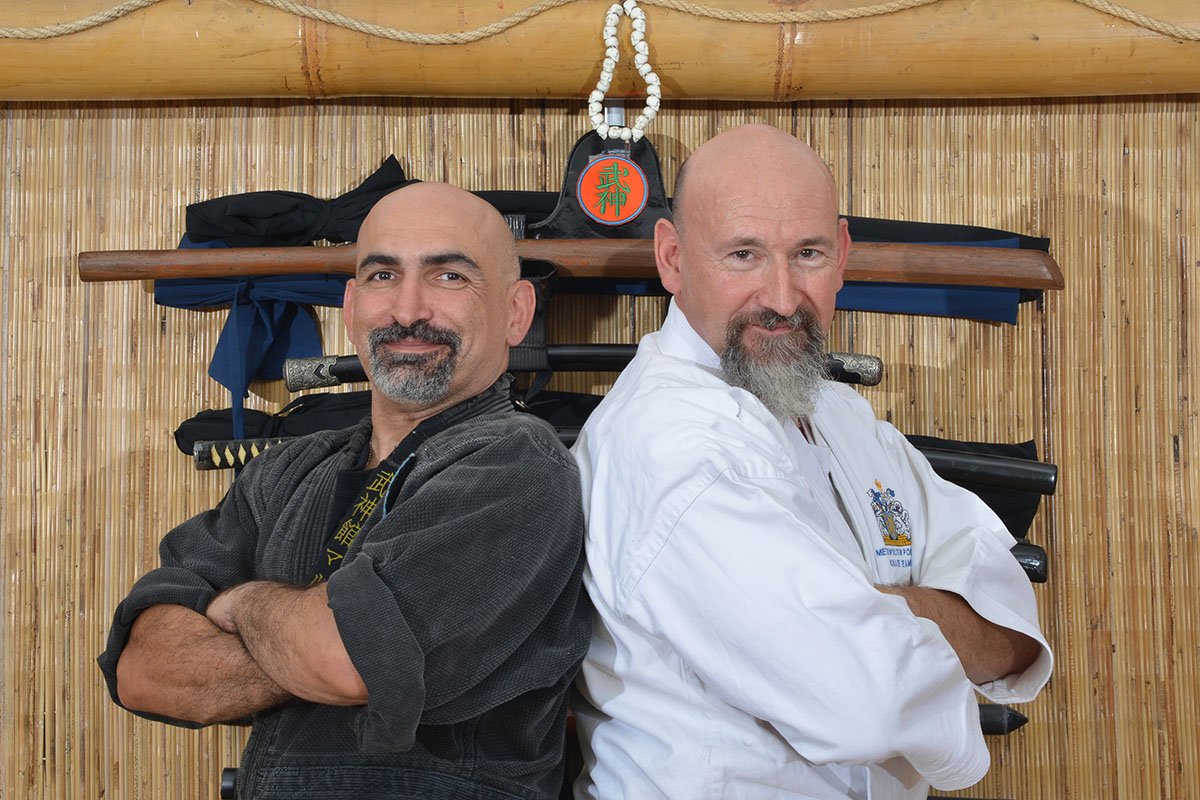 In this section you'll find out more about our directors.
ALFRED GALEA SHIHAN (MASTER TEACHER) 15th DAN
Alfred Galea founded Bujinkan Malta (aka Bujinkan Ninpo Taijutsu Malta) back in 1993. He is currently qualified and registered with the worldwide Bujinkan organization as a Master Teacher (Shihan). With his 15th Dan in the Bujinkan Martial arts, he is the most experienced member of the Bujinkan on the island as recognised and registered in Japan.
Born in 1971, his training in the martial arts started at the tender age of 5, when he started Judo. As he grew up he was eager to try various forms of martial arts and he trained under the tutelage of local instructors in various styles, including Kung Fu, Karate and Jujutsu.
He was graded a Shodan  in Ninjutsu in Croydon in the 1999 Taikai. He has trained with several other well known Bujinkan Shihan like Norman Smithers, Bryan Morgan, Natasha Morgan, Jesus Eguia, Thomas Franzen, Sveneric Bogsater and Volker Paternoga.
In May 2003 Alfred took his first trip to Japan, where he trained at the Bujinkan Hombu Dojo (main Bujinkan Dojo) with Soke Hatsumi and other Japanese Shihans, namely Noguchi Sensei, Nagato Sensei and Someya Sensei. He successfully passed his Saki test there, thus obtaining his 5th Dan grade and the title of Shidoshi, which means 'Teacher'. He now holds the grade of 15th Dan and the title of Shihan, which means 'Master Teacher', awarded to him in 2017.
Alfred Galea is currently working as CEO for Ronin (Europe) Ltd. and Director of Warrior's Heart Academy. He is also certified Law Enforcement instructor in Hand Cuffing, Tactical Baton, Tactical Disarm and Retention, and a Ronin SA graduate.
Alfred leads his classes in an informal manner. He insists on being called by name, not titles. He believes that respect is earned by the way he teaches not by how imposing he makes himself.
CHRIS BRETT 3RD DAN KARATE AND KICKBOXING
Chris has over forty years Martial Arts training behind him. A solid background in Traditional Karate, boxing   and Kickboxing has led him to train and compete   both nationally   and internationally achieving success   in numerous areas   including the International Law Enforcement Games in Dubai in 1998 where he represented GB in Karate and  the Spanish AMA championships in Barcelona in 1996 where he was the winner of the contact Karate heavyweight category.
For much of the 1990's Chris trained at the National College of Martial Arts in London under the auspices of Chief instructor   Meiji Suzuki , the traditional Karate master who pioneered the transition of Wado Ryu into Mugendo the unlimited way. During this time Chris continued to compete in Karate , amateur boxing, when he was a heavy weight finalist in the 1995 and 1997 London police boxing championships, also Kickboxing, competing in both light and continuous and full contact arenas.
At the national college under the direction of Rafael Nieto Chris developed his instructional skills and began his teaching career in earnest in the late 1990s.
In 1999 Chris began teaching at Tim Izli's Cobra gym at Victoria in London which is renowned for producing some of the UK's top kick and Thai boxers.
Concurrently for the past thirty years, Chris has worked in the law enforcement and commercial security world both as an operative and as an unarmed combat instructor. From 1997 to 2014 Chris was a member of the Metropolitan Police Royalty Protection Group in London specializing in teaching personal safety   to Police protection officers.
Chris has always had a passion for the practical application of Martial Arts as well as the sporting side, and has trained with members of Police and Military units from around the globe to enhance his skills and now teaches kickboxing and personal safety training regularly at the Cobra gym in London and the Warrior's Heart Academy in Malta to groups and private clients alike from all walks of life.
Chris is a licensed martial arts instructor with WAKO (World Association of Kickboxing Organizations), a registered black belt with JKA (Japan Karate Association) and the WKA (World Kickboxing Association).
Chris is a qualified Personal Safety Instructor and licensed Close Protection Officer with the SIA (Security Industry Authority).